Behind this site is Casa Mexicana AB founded in 1995, a company with a long tradition of furniture imports from Mexico. You can be confident when shopping from this page.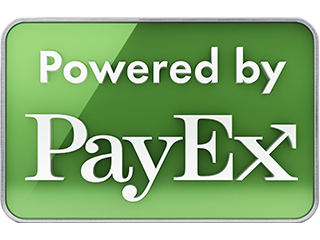 We work with one of the leading payment companies: Klarna. We offer you 100% Satisfaction Guarantee, which means you have full right of return for everything to be risk free to you as a customer.
The following payment terms apply:
You can choose between the following payment methods in Sweden and all prices include 25% VAT unless otherwise stated:
- Invoice with 14 days as payment terms via Klarna.
- Card payment with VISA, MasterCard.
- Invoice "Pay later"
Invoice payments: You will receive the invoice in connection with the delivery of your item. You have 14 days to pay the invoice from the time the item was shipped (Note: No fees will be added on invoice payment).
In the case of late payment, a reminder fee will be charged with the amount allowed by law: 5 euro plus interest on late payment at current reference rate with addition of 24.00%
Part payment – Klarna account
We offer a favorable payment choice in cooperation with Klarna. 0% interest for installments up to 12 months. You can buy for up to 5000 euro and pay the entire remaining debt at any time during the installment period. You make your application for payment at checkout in connection with your purchase and you will be notified immediately if your application has been granted. Your application will result in a customary credit review. See the general account terms: http://www.delauppbetalningen.se/kontovillkor.pdf
Card payment Visa or MasterCard
You can always feel confident in buying with VISA and / or MasterCard at acapulco.furniture by using the same Klarna payment gateway which is certified by the card industry's new, sharpened security requirements, PCI-DSS (Payment Card Industry Data Security Standard).
Sending goods
Upon Klarna's authorization and successful payment. Acapulco Furniture will send the purchased articles immediately, regardless of the chosen payment (invoice, credit card)